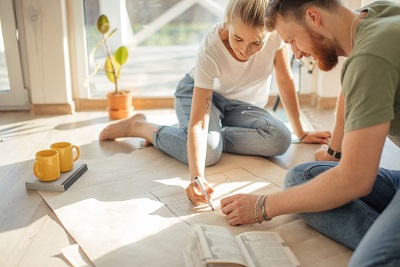 When it comes to exterior home projects, you may first think about repairing or replacing your siding and/or your roof. And, of course, those are very important parts of your home and need to be properly maintained and taken care of. However, one thing that you might not think of immediately but is equally as important is taking care of your windows. Over time, your home's windows can become a major source of leaks in your home – letting the air from inside your home out and letting the air from the outside in. This is especially true in Minnesota where the temperatures can range from extreme cold to intense heat. New windows can be a great investment for your home.
Benefits Of Replacing Your Home's Windows
New replacement windows can reduce your energy cost by 25-40% each and every month. The team at Tollefson Bros. Exteriors can install a wide variety of high quality and affordable replacement windows for your home. Replacement windows come in many different styles to match your home and offer excellent performance, strength and durability. In addition, our replacement windows are a great investment because they are also backed by a lifetime warranty. We very often recommend vinyl windows for homeowners in Minnesota. Vinyl windows have the beauty that you are looking for but also offer an incredible benefit of improving the energy efficiency in your home. Vinyl windows also have other benefits – they are nearly maintenance free. You do not have to worry about replacing rotten wood every few years.
Experienced Exterior Contractor In Bloomington Minnesota
Tollefson Bros. Exteriors is a team of professional exterior contractors that can help you with many different projects for your home, including replacement windows. We offer free, no obligation estimates so that you can see exactly what to budget and whether you are able to move forward with the project. We understand that home improvement projects can be stressful, so we work hard to make sure that you have all of the information that you need to make the best decision for your home. We are here to answer your questions and even guide you in making a decision about style and material, if that is helpful to you.
So, if you are looking for a way to make your home look a bit more modern while saving on your energy bills, replacement windows may be the perfect project for you. For more information or to speak with a member of our experienced staff, call us at 952-881-2218.