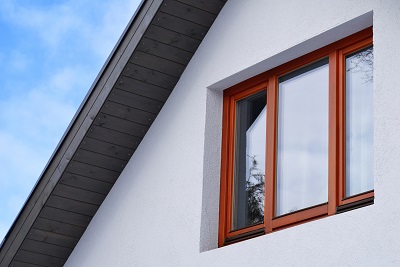 When you realize that it is time to hire a professional to complete a project at your home, you want to be able to trust that the work will be done correctly and that you will not be overcharged. You may get recommendations from friends or from online reviews to narrow down the potential companies that can do the work. For exterior repairs and services, we hope you will consider Tollefson Bros. Exteriors as your trusted exterior contractor. Our team has built a reputation on trust, high quality work, affordable prices and products that can improve the overall energy efficiency of your home. We have worked with many homeowners in the Twin Cities/Metro area and always offer free estimates so that you can have all the necessary information to make your decision.
Tollefson Bros. Exteriors can help you with a wide variety of exterior services including:
Replacement windows: The Minnesota weather is rough, and a home's windows are often the primary source for allowing air in/out of your home, creating a very high energy bill. In addition, the wood around your existing windows may be rotting, and become unsightly. Replacing your windows can save you an estimated 25-40% on your heating/cooling bills. We can install all types of replacement windows and encourage using vinyl windows in this area.
Repair and replacing exterior siding: Your home's siding takes a beating with every single rain and snowstorm that blows through. Tollefson Bros. Exteriors can repair existing siding or replace it, depending on your needs and your budget. We offer a wide variety of maintenance free siding options that eliminate the need for painting down the road!
Storm damage repair: If you have lived in the area for any length of time, you are keenly aware of the storms that can impact our area. When a storm damages your home, call our contractors and we can help you quickly and even work directly with your insurance company to make the process smooth for you.
Roofing repair and replacement: Your roof is a very important part of your home's structure and when you need a quick repair or even a full replacement, our contractors can help. We have been doing roof work for more than 25 years.
Insulation: Finally, we also offer insulation installation in your attic, which can also dramatically reduce your energy bills.
Bloomington MN Exterior Contractors
We stand behind our work and have built a reputation with our clients for our high standard of work, affordable pricing, and strong and clear communication. We hope you will consider us for your next exterior home project. Call 952-881-2218 to schedule a free estimate!