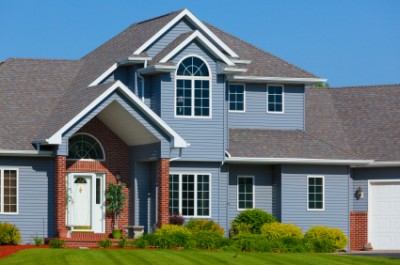 The siding on your home takes a beating throughout the year. It is pounded with rain and snow and must withstand strong wind and intense sunlight on a daily basis. The siding that was installed on your home may require routine maintenance and repair to be able to continue to protect what is inside. Tollefson Bros. Exteriors specializes in exterior siding installation and repair for homeowners in the entire St. Paul, Minnesota area. We can certainly make repairs on the current siding on your home and, when it is time to consider new siding, we can install new, durable siding that is maintenance free.
Benefits Of Vinyl Siding For Your Home
Our crew generally recommends vinyl siding for the homes that we see in Minnesota. Vinyl siding will last for many years, is highly durable and strong and does not require painting, which can save you a significant amount of money over time. Vinyl siding comes in many different colors and profiles so you can choose a style and color that matches the look that you are going for. Replacing your old siding with vinyl siding is an excellent investment, some estimate that you will receive 80% recovery on your initial investment. Vinyl siding is made to withstand the weather that is common in our area: snow, wind, rain, hail and intense sunlight. Your new vinyl siding will look as good as new for many years to come, and you can be confident that it will help protect your home from the elements.
New exterior siding can transform the look of your home at a very reasonable cost. The exterior contractors at Tollefson Bros. Exteriors can give you a free estimate on installing siding for your home and will never surprise you with hidden costs, unexpected delays or unprofessional service. We believe that repeat customers and customer referrals are the foundation for our success, so we will do all that we can to ensure that our clients are fully satisfied with our work.
Bloomington Minnesota Exterior Contractor
We are a trusted home exterior contractor based in Bloomington that offers high quality exterior home repair services that can improve the curb appeal of your home while decreasing the overall energy costs and decreasing your overall maintenance needs. For more information about our siding repair and replacement or other exterior contractor services, give us a call at 952-881-2218. Spring is a great time to get a head start on exterior home projects.