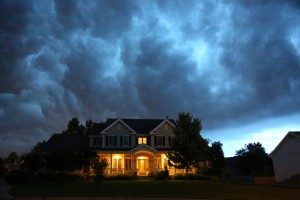 The potential cost of exterior home repairs may be looming large this spring as you look around your home and realize it needs some work. Siding and roof repairs are difficult to estimate because it can be impossible to see all potential damage. If water gets underneath the siding, fascia or shingles, you may find additional damage that you cannot not see with a quick look. The team at Tollefson Bros. Exteriors offers free exterior home repair estimates so that you can get an accurate idea of what you may need to budget for in the coming months. While home repairs are a normal part of owning a home, being able to plan and budget for them can dramatically reduce the stress.
Exterior Siding And Roofing Estimates For Repairs
The exterior contractors at Tollefson Bros. Exteriors can complete all types of exterior home repairs, including roof work, siding repair and replacement, replacement windows and storm damage repair. Our team can assess any issues that you see and then do a thorough evaluation of your exterior to determine any additional potential problems. We will not push additional repairs on you but will make recommendations that can help you plan for repairs in the future. In addition, we are happy to answer your questions and discuss what we find so that you can have a good understanding of what we see. This process is entirely free.
Your home is your largest investment, and the exterior takes quite a beating day after day in Minnesota. Snow, ice, wind, rain and sun damage combine to create problems, especially for your exterior siding and roof. Keeping a small problem from growing into a big one is one of the things that our team looks for. We can help you prevent a major roof or siding problem by completing repairs before the problem grows out of control and causes a leak or major water damage. In addition, if we find damage from a storm, we can also work closely with your homeowners' insurance company to make sure that you receive the best possible coverage. This can take a huge amount of stress off of your shoulders.
Exterior Contractor Bloomington, MN
So, if you are concerned about potential damage to the outside of your home from a recent storm, or just normal wear and tear, give the team at Tollefson Bros. Exteriors a call at 952-881-2218 for a free, no obligation estimate.