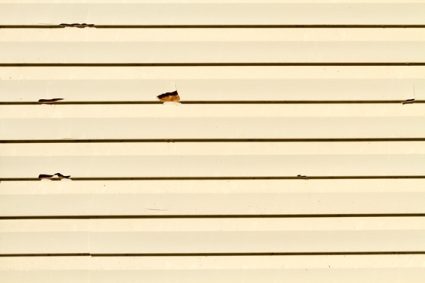 As the temperatures warm up, are you taking a look at the outside of your home and realizing that it needs some work. Exterior repair projects tend to get overlooked in the winter months when there is snow on the ground and repairs are difficult to make. However, once the weather improves, the imperfections and potential problems seem to be very obvious, and you may want to investigate potential repairs. Tollefson Bros. Exteriors specializes in exterior home repairs for residents of the Twin Cities Metro area. We set ourselves apart for providing high quality service, affordable prices and customer service that is unmatched in the area.
Exterior Siding Repair and Replacement: Depending on what type of siding was installed on your home when it was built, it may need to be painted, repaired or even replaced after several years of Minnesota wind, rain and snow. Our professional siding contractors can take a look at your siding and determine if any of it needs to be repaired or replaced. We generally recommend replacing it with vinyl siding, which is virtually maintenance free.
Roof Repair: Your roof is a critical part of your home and protects your home from water damage. Our contractors can do a roof evaluation and determine if any areas are vulnerable and should be repaired. Homeowners cannot possibly inspect the shingles on their own roofs. Our team can do this, so you do not have to.
Replacement Windows: Old windows let air in and out and can drive up your energy costs. If you are considering replacement windows for your home, we offer high quality replacement windows that look great and save you between 25-40% on your monthly energy cost.
Insulation: Attic insulation is another great way to keep your energy costs down. We offer Expanding Blown-In Fiberglass Insulation" which can reduce your power bills and keep your home cooler in the summer and warmer in the winter.
Storm Damage Assessment and Repair Bloomington MN
Finally, we all know how unpredictable the weather in Minnesota can be. When a storm blows through and you are concerned about potential damage, give us a call and we can assess the damage, give you an estimate for repairs and even work directly with your insurance company to help you with coverage.
Experienced Exterior Contractors In MN
Tollefson Bros. Exteriors can help keep the exterior of your home looking its best and able to withstand the harsh Minnesota weather without breaking the bank. Call our team at 952-881-2218 to schedule a time for a free estimate!